Multi Page Responsive Slider
Display multiple responsive image sliders on a single page
/month
7-day free trial
Basic
Display responsive sliders on websites
Decide different type and style sliders
Provide sequence to the slides to show in front
Facility to show horizontal and vertical sliders
Decide on the number of the slide to show and provide transition effects
Attractive and Responsive Sliders in store front
A Slider is a series of pictures shown in one section of the page which resemble a digital photo album.
Sliders come with various designs. Choose the one that best suits your business needs.
Create Responsive Sliders that keep users occupied.
You can create the customized design for each slider within a multi-slider page.
Flexibility to provide Sequence
An amazing feature that will allow showing the information one after according to your choice and the way you want to show information to your audience.
Numbers have nearly the same functionality as the thumbnails and they show the number of slides in the slider.
The transition speed is controlled based on the type of content – images or text.
Trusted By Brands Big And Growing
Helping over 50,000+ businesses build amazing e-commerce experiences.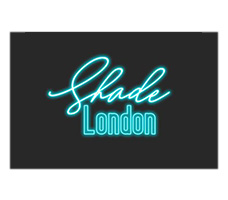 You Can See Our Clients Feedback What You Say?
Not only is this an easy to use and beautiful additional to any website, it also has professional support that goes beyond expectations.
thx to developer team.. great work.. helpful with special solution for different viewport banner performance issue
The app is perfect does everything it should. Now what is EXTRA special is the service you get from these guys, we had a lot of requests for changes and these guys were lightning fast at both doing and responding to emails. Around 8-11am GMT we get responses back almost straight away, the best service we have ever had from any app company.
very good and helpful for the website
I give these guys 5 stars! Very helpful support team with smart developers that know what theyre doing. Plus the slider fits perfectly on my website!
Display responsive sliders on websites
Decide different type and style sliders
Provide sequence to the slides to show in front
Facility to show horizontal and vertical sliders
Decide on the number of the slide to show and provide transition effects