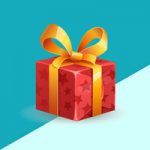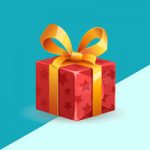 Zestard Gift Wrap
Let your customer choose an option to wrap the gift.
/month
7-day free trial
Basic
Add gift wrap options on product page
Provide gift wrap on shopping cart
Write and leave a gift note messages
Decide and keep price for gift wrap option
Allows to keep gift wrap product image icon
Simple way to boost Average Order Value
Zestard has come up in shopify market with very easy and smart application especially for Shopify merchants, to provide their customer number one add-on service.
Customers can add and send complimentary products to their Orders.
Wrapping a gift product will delight customers to add an extra decorative effect on the purchase.
Attracts last-minute shoppers
Customers love to save time and effort, especially on tasks they often find frustrating. For this reason, gift wrapping has been a popular service offered by retailers for over a hundred years.
Our app will allow customers to write notes with wrapping.
Greet your special ones with writing short notes.
Decide the cost involved in gift wrapping services.
Trusted By Brands Big And Growing
Helping over 50,000+ businesses build amazing e-commerce experiences.
You Can See Our Clients Feedback What You Say?
Zestard went above and beyond to tailor the app to match and suit our store! It looks so cohesive and is exactly what we were needing! Such amazing (and quick!) customer service too!!
This is a great app, it is very easy to install and the support has been tremendous. The app did exactly what I needed to do, helps us upsell by giving customers the option to add gift wrap and write a message note. Within hours of installing the app, customers were adding the gift wrap option to their product.
Excellent App and great support. Sorted out a bug with great perfection.
App is easy to use and install.
I use this app to offer gift wrap for some of the products we sell. It is awesome- easy to use, looks great and the support team is very responsive and accommodating! Great app, great team, thank you!!!
Add gift wrap options on product page
Provide gift wrap on shopping cart
Write and leave a gift note messages
Decide and keep price for gift wrap option
Allows to keep gift wrap product image icon